Holidays are the best, aren't they! A chance to reconnect with your people and soak up some relaxation time.
These days, most holiday apartments are stocked with everything you need for your short break. However, by taking some of the things listed below it can make your holiday just that little bit easier and ordered.
1. Over The Door Hooks
These are seriously fabulous to take with you on holidays. Put them over one of the doors of the apartment close to the entrance and load them up with hats, goggles, bags, spades, towels etc. We have been taking these away with us on holidays for a few years now and we love them!
2. Coffee Supplies
Whether it be your coffee machine from home or a plunger – taking your own coffee supplies can seriously save you big dollars over the course of your holiday. Plus you have the extra bonus of being able to stay in your pj's to enjoy your first cup of the day instead of rushing out.
3. Power Packs
Have you ever come across an apartment that's severely lacking in outlets? Or maybe the only useful outlet is in the bathroom or something? This has happened to us a few times, especially in older style apartments. So taking a small power board with you is a great idea. Something like this one is small and portable..
4. Spray Disinfectant
Give the mattresses, pillows and lounges are quick spritz with some spray disinfectant like Glen 20 to freshen them up.
5. Torches
We always pack in torches for the kids because often time there isn't a bed lamp in their room.  If they get up in the middle of the night and go to the toilet they can use their torches.  Often time it can be disorientating for them in a different place.
6. Sharp Knife
Generally speaking, holiday apartments have crappy knives. Pack in at least one decent knife to save yourself the angst when you're trying to prepare the meals. AND while we're at it, pack in a grater – they're usually sub-standard too!
7. Zip Lock Bags
Inevitably you end up with a few left overs and there are never any little containers. Zip locks bags are perfect for this scenario.
8. Toasted Sandwich Maker
Whip up endless easy lunches (or dinners for that matter) with a toasted sandwich maker. Whether it be toasted ham & cheese sandwiches or a spaghetti jaffle, this is sure to be used and enjoyed.
9. Candle
The power of smell is one of our strongest. I love taking a scented candle along to holidays and lighting it each evening. It just adds a nice vibe to the apartment and the smell will linger into the days. When I get home and smell that same scent (personally, I love lemongrass) it instantly transports me back to happy times on holidays.
10. Liquid Soap
How many times do you get to the holiday apartment and they have given you the smallest square of soap for the bathroom wash basin? Our kids seem to demolish this in the first day. We have taken to taking our own liquid soap which just makes hand washing easier (and then it actually happens in the case of the kids!).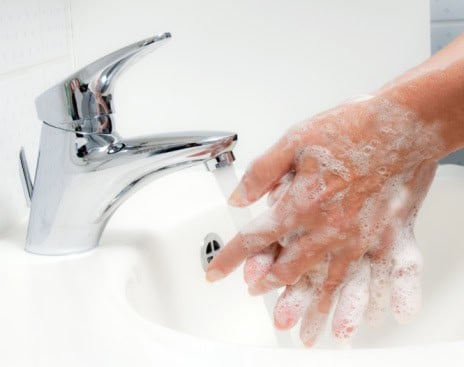 11. Essentials
Ok, these are some essentials you can take that will save you from buying them on holidays when you only need a little squirt or a pinch. They are: salt & pepper, oil, sauce, matches, baking paper and paper towel.
To this list we could add an extra tea towel, chux, clingwrap, dishwasher tabs, garbage bags…..but the list would go on and on!
12. Bottle Opener
These things seem to grow legs and are often not stocked in holiday apartments – we have been caught out a few times. To be on the safe side, take your own to open cans and obviously your wine and beer as well.
So hopefully we have given you a few ideas here. Let us know of any other creature comforts you take along when you stay in holiday apartments to make things just that little bit better!
Enjoy your holiday!
Comments
comments